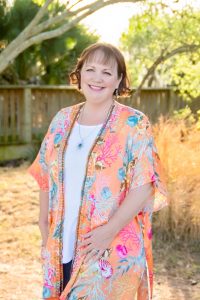 Welcome beautiful friends!
My name is Jonda Watson and I'm the creator of Luminous Blessings LLC. I'm so glad you found me… most of my clients have found their way here because they have something they want to change in their life. I'm honored to be the bridge between you and the things you are seeking in your life.
What do you want to change in your life?
Your relationships? Your business? Your health? Your happiness? Your money flows? Are you seeking more clarity or to reduce stress, anxiety, depression or worry? You're in the right place!
Why would you want to work with me?
I'm a holistic energy healer, wedding officiant, crystal enthusiast and meditation facilitator, but my favorite description of my work is when my clients describe me as a body whisperer. As a highly skilled intuitive, I listen deeply to my client's bodies as I assist them to release and remove stress, trauma, thoughts, feelings, emotions, programs, implants and patterns that are no longer serving them.  I am trained in many healing techniques that work on multi-dimensional, holographic levels. My approach is unique because I am constantly in communication with my client's bodies to ask them what they most require and desire.
What are my qualifications?
I am certified in many forms of Vibrational Healing, including being a Usui Reiki Master/Teacher, a Kundalini Reiki Master/Teacher, an Angelic Reiki Practitioner, a Sound Healing Facilitator/Practitioner, an Advanced Crystal Master/Healer, and an Akashic Records/Past Life Reading Therapist.
In my Sound Healing practice, I work with Crystal Tones alchemy singing bowls, Tibetan singing bowls, tuning forks, gongs, a chime drum, and vocal toning to remove blocks in the body's chakra, meridian and pranic systems.
What would it be like to have someone hold space for YOU?
What would your life look like if you were able to make new choices?  What adventures would you choose?  What if you weren't too old, or too overweight, or too anything?  What would it be like to work with someone who had no judgments of you and showed you the way to find that in yourself?  Someone who could show you your own beauty and your own creativity and where you've hidden your deepest desires?  I have worked through all these questions and I now hold space for my clients as they gain that knowing for themselves.
You, beautiful friend, are luminous!
Jonda Watson
Luminous Blessings, LLC
Disclaimer:  None of the services offered are meant to be a substitute for diagnosis, treatment or care from a licensed medical physician. I do not heal, cure, prevent or treat disease. I help facilitate the correction of energetic imbalances in the energy field to encourage the body's own automatic healing response. I do not make any promises or guarantees about the result of my work or my energy sessions.